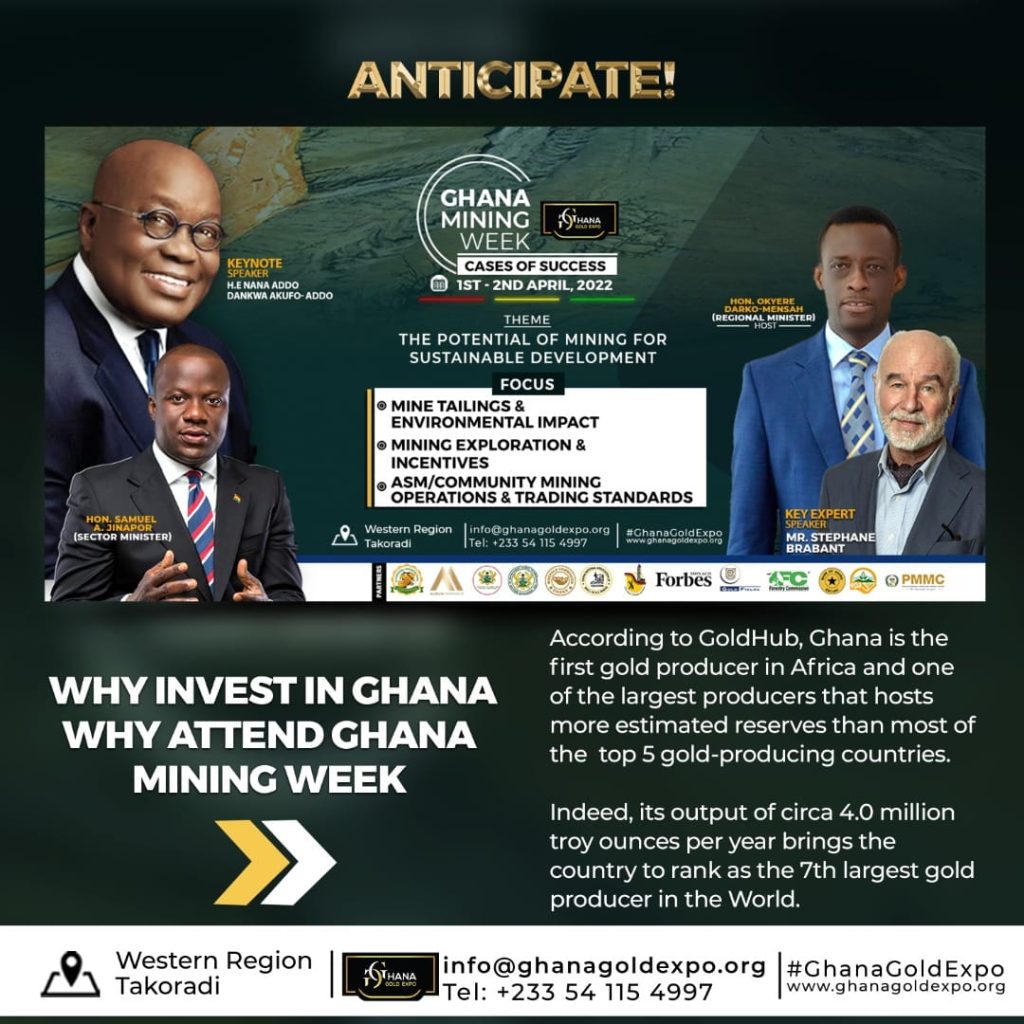 Why Invest in Ghana! Why attend Ghana Mining Week!

This year 2022, Western Region will attract participants from across the globe to witness the 3rd Edition of the Ghana Gold Expo Mining Week. starting 1 -2 April. Atlantic Hotel, Takoradi.
As you may know, the Ghana Gold Expo Mining Week is an elite international gathering of leaders in the mining sector; regulations, investment, exploration and Responsible Mining. Join us, as we showcase the LAND OF GOLD and other Mineral resources to Potential Investors and a model for Africa.