The Ghana Mining Expo 2023, held from July 13 to 15, at Takoradi, Western Region, showcased a remarkable convergence of industry experts, government officials, and mining stakeholders. Under the theme "Sustainable mining resources development and well-being in mining communities," the expo aimed to foster responsible mining practises and enhance the welfare of local communities affected by mining operations.
The three-day event commenced with a prestigious formal reception, setting the stage for productive engagement and knowledge sharing. The grand opening ceremony marked the beginning of a series of plenary sessions, presentations by distinguished keynote speakers, and valuable networking opportunities.
Highlighting the significance of the event, a Commemorative Gold Coin was issued to honour the occasion and symbolise Ghana's rich mining heritage. The coin served as a testament to the nation's commitment to sustainable resource management and responsible mining practises.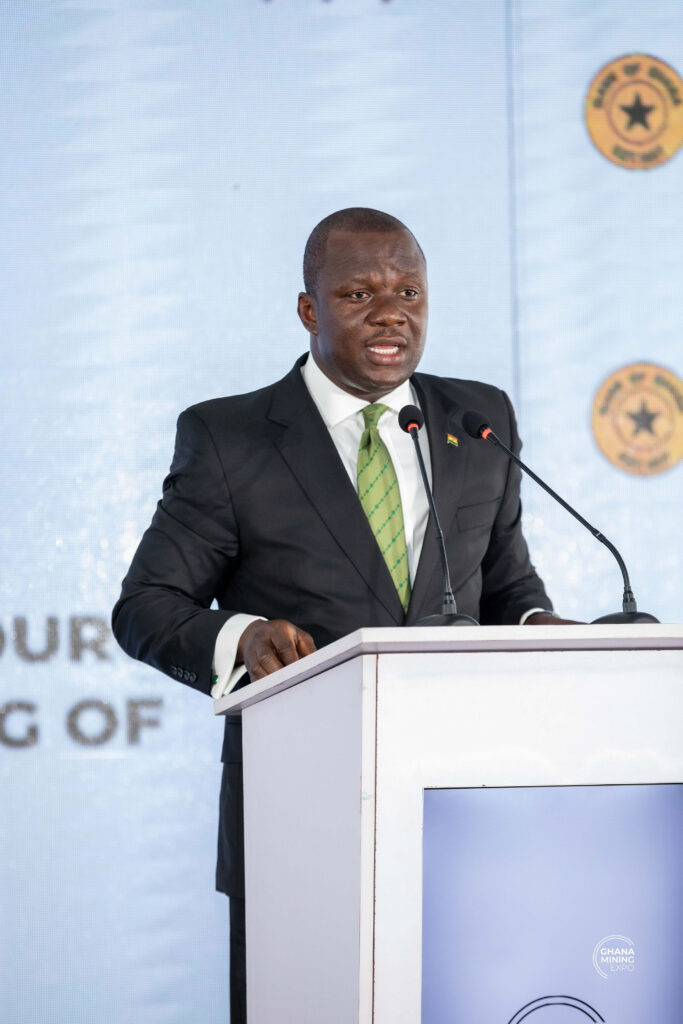 The Minister of Lands and Natural Resources, Hon. Samuel Abu Jinapor delivering his keynote address
Taking centre stage at the expo, the Minister of Lands and Natural Resources, Hon. Samuel Abu Jinapor, delivered the ultimate keynote address on behalf of His Excellency Nana Addo Dankwa Akufo-Addo, the President of the Republic of Ghana. The minister emphasised the government's dedication to promoting sustainable mining, ensuring environmental preservation, and prioritising the well-being of mining communities.
Among the notable attendees was Mr. Hubert Kyei-Mensah, the Managing Director of H.A. Exploits Limited Company, along with his team. Their presence demonstrated the company's commitment to responsible mining practises and its engagement in collaborative efforts for the betterment of the mining industry.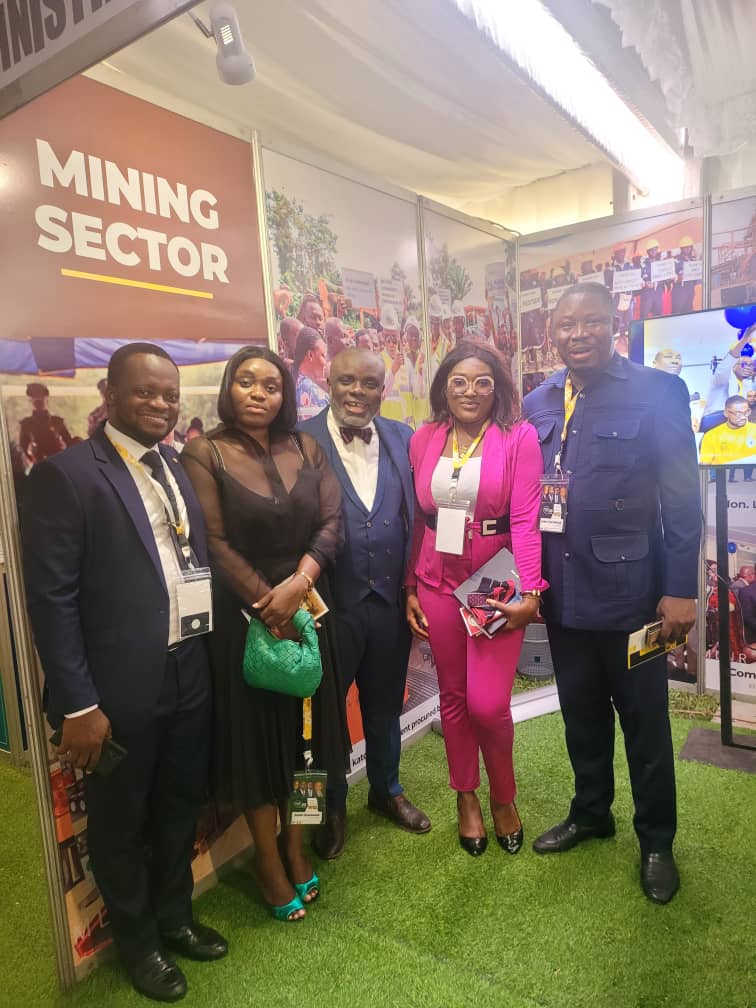 From right, Mr. Hubert Kyei-Mensah, the MD of H. A Exploits with some of his staff and collaborators at the 2023 Ghana Mining Expo
The expo also featured a captivating display of sponsors' paraphernalia, showcasing the support and investment of various organisations towards sustainable mining initiatives. Furthermore, participants were treated to an unforgettable 24k gold dinner experience, highlighting the allure and luxury associated with Ghana's gold mining heritage.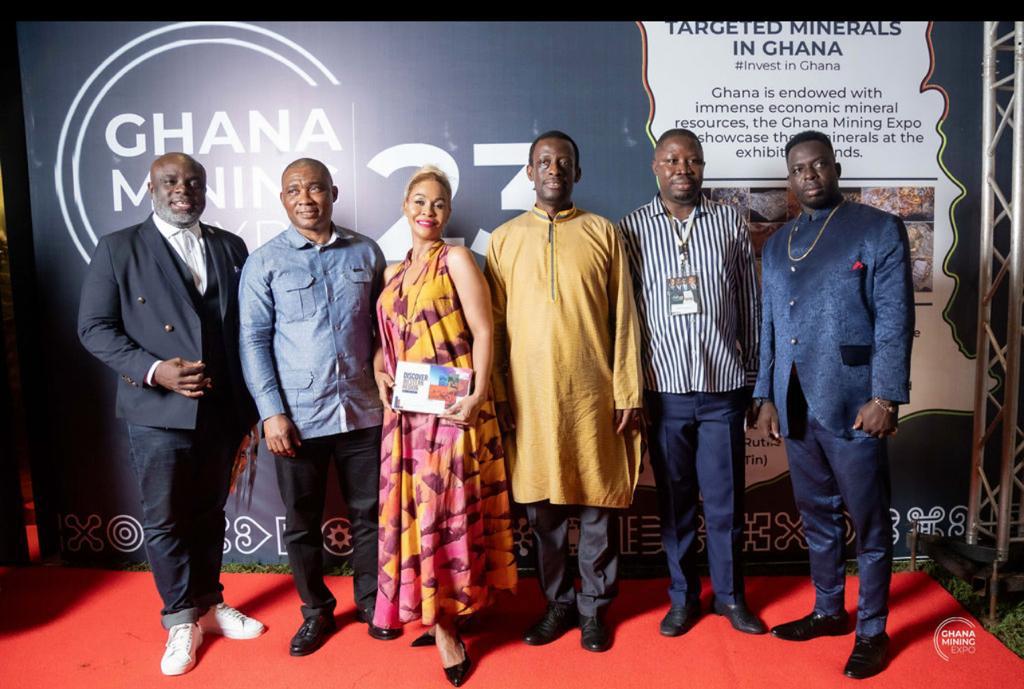 From left to right- Hon Kojo Frimpong, Hon George Mireku Duker (Dep. Min. for Lands & Natural Resources), Her Excellency Grace Jeanet Mason (South African High Commissioner to Ghana), Hon. Kwabena Okyere Darko-Mensah (Western Regional Minister), Mr. Hubert Kyei-Mensah (MD of H. A Exploits LTD Company) & Mr. Ernest Owusu-Ansah (CEO of Stanchris Mining Group)
The Ghana Mining Expo 2023 successfully facilitated meaningful conversations, knowledge sharing, and networking opportunities among industry stakeholders. By emphasising sustainable mining practises and community well-being, the event played a vital role in advancing Ghana's mining sector while ensuring a positive impact on the lives of local communities.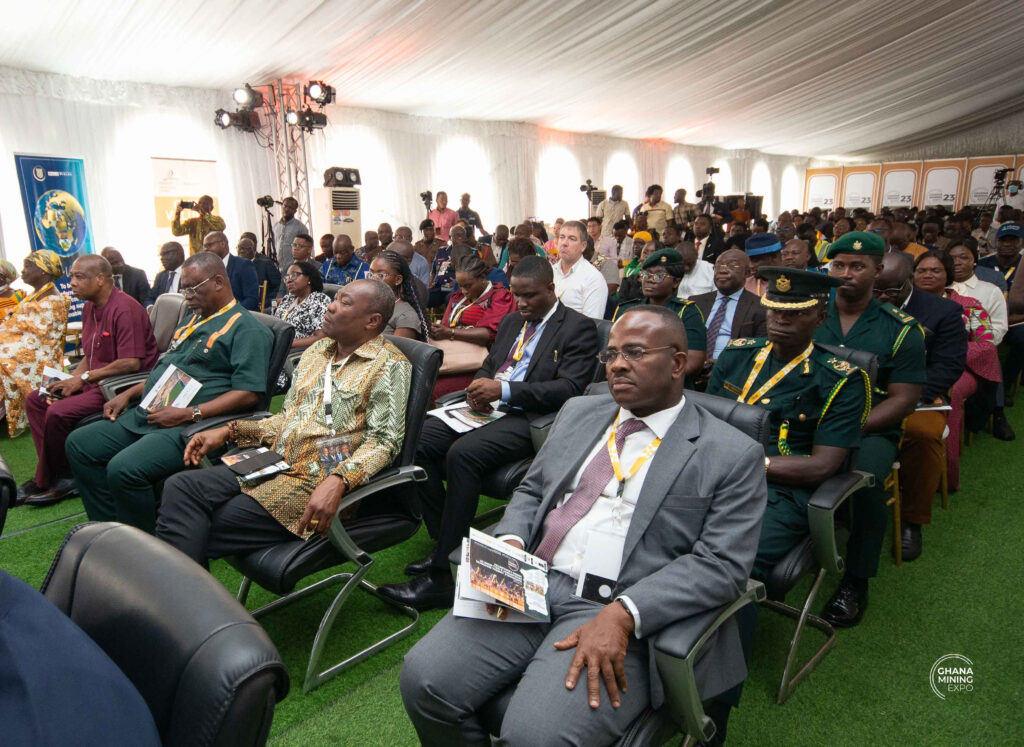 The expo served as a testament to Ghana's commitment to responsible mining, and it is anticipated that the discussions and collaborations initiated during this event will pave the way for a more sustainable and prosperous future for the country's mining industry.